The Alphabet Gift Shop
Recently we posted about an online store, Yarnfest, who has been using social media to keep in touch with other industry bodies and customers too. In this post we have another online store for you for whom social media is a breeze, The Alphabet Gift Shop.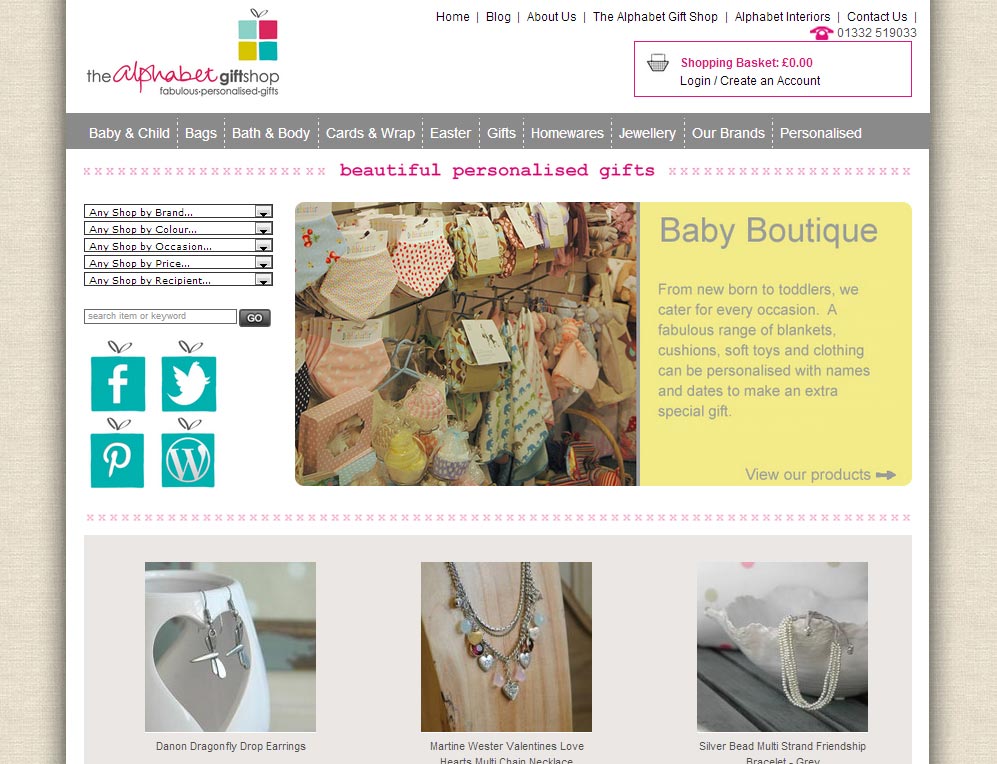 The Alphabet Gift Shop is a real world independent shop located in Mickleover, Derby. Over the years this store has gained a great following of loyal customers and since starting their website has found even more love for their brand online.  It can be said that The Alphabet Gift Shop inject that human touch into their communications, and it's for that reason that customers have flocked to their social media profiles to 'like', 'follow' and 'pin' their content.
By gathering a good number of followers who are attentive and love the products available from The Alphabet Gift Shop, the managers have found themselves in a position where they are able to promote new lines and the items that they themselves especially love. Another benefit of course is that the customers who follow these social media profiles often have the chance to win some great prizes through competitions organised by the store.
The Alphabet Gift Shop's online store is well worth you checking out, as are their social media profiles. Perhaps you may find yourself inclined to 'follow' or 'like' should you like what you see. Do this and you may find yourself opened up to a whole new world of wonderful gifts for the home, family and yourself, including brands such as Danon Jewellery and Jellycat.