Yarnfest – Keeping in Touch with Social Media
Like many independent retailers, Yarnfest have a great number of passionate and loyal customers who return time after time for their knitting yarns based on the great value prices and great service on offer from this online and offline yarn retailer.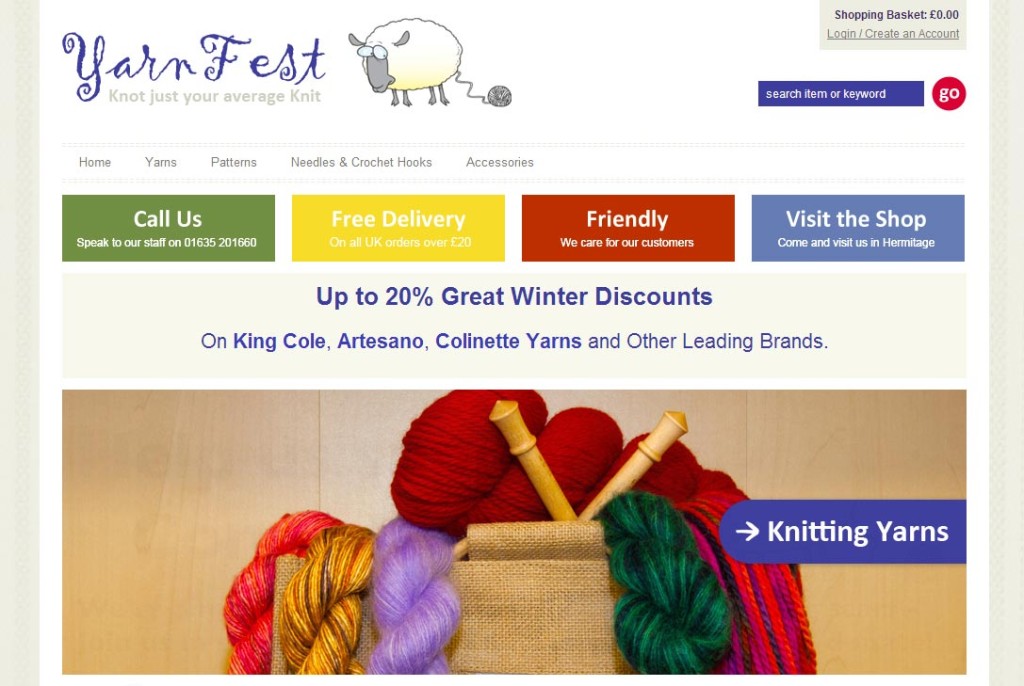 Yarnfest haven't missed a trick, keeping in contact with their customer base via a whole host of social media platforms. You might be fooled into thinking that knitting, crochet, and basically any hand crafts such as these are for the older generations, but you couldn't be more wrong. All of these crafts are enjoyed across all generations, with many hobbyists of all ages congregating on social media to discuss projects and materials, both globally and more locally.
Yarnfest regularly communicates with their customers via their Facebook account, and talk to not only their customers but also the wider knitting community via Twitter. Having access to customers and like minded people can be truly beneficial to a business, especially a small independent retailer. Communicating through social media doesn't have to be formal, you can communicate in a natural, human way. Acting in this manner is a far more successful approach and will pay in new followers and likes. You can use social media to promote aspects of your website such as new product ranges like Artesano Aran in Yarnfest's case, or special offers or competitions.
Ravelry is a social community especially for knitters and crocheters. You must have a log-in to participate, just like any social media platform really, but Ravelry is obviously a great community for knitwear retailers like Yarnfest to be a part of.
Making social media profiles readily available to your customers is important. Yarnfest's website features links to their social media profiles in the footer of the website, making them accessible to people browsing on almost any page of the website. Some retailers may choose to install a live feed to their social media stream on their website, whether that's for Facebook or Twitter, or both. When doing this you must consider website performance aspects such as page load speed however.
One Response to "Yarnfest – Keeping in Touch with Social Media"